Anniversary Gift 2023 has a current value of 2,600,000,000 gems as a starting price for the Normal version.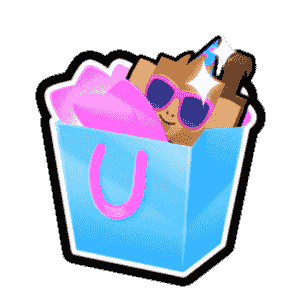 ANNIVERSARY GIFT 2023 VALUE
Normal: 2,600,000,000 (2.6B)
Anniversary Gift 2023 is a Pet Simulator X gift that you could have obtained during the Yeet a Pet Event. It's a celebration gift given to players for the second year anniversary of Pet Simulator X. The Anniversary Gift 2023 could be found at the Giant Firework that was spawning in Dog World, there was a breakable which could drop this gift as a reward, it could also drop some other rewards such as diamonds and boosts. The gift contains the Exclusive Huge Party Monkey and the Event Party Monkey. It was released as a part of the Yeet a Pet Update in July 2023.
The Anniversary Gift 2023 value above is in gems and it's accurate & updated and calculated using verified trades from experienced Pet Sim X traders, pet demand, past sales data, in-game trading stats, and other metrics.
It can be traded with other players just like you can with pets.
The current demand for it is very high.
It's was only for a limited time (During the Event only).