Blue Marshmellow Chick has a current value of 64,000 gems as a starting price and goes up to 1,800,000 gems for the Dark Matter version.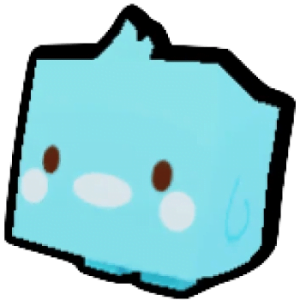 Blue Marshmellow Chick is a Pet Simulator X Basic pet that was released as a part of the Easter update in 2022. You could hatch it from the basic Easter eggs that were randomly spawned in the map.
The current demand for it is very low.
It currently has 1 re-skin.
There is a pink version as well.