Huge Gleebo the Alien has a current value of 115,000,000,000 gems as a starting price for the Normal version and goes up to 245,000,000,000 gems for the Golden version.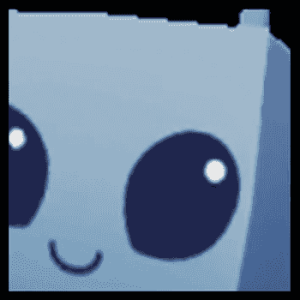 HUGE GLEEBO THE ALIEN VALUE
Huge Gleebo the Alien is a Pet Simulator X Exclusive pet. You could obtain it from the Season One DLC Gifts which you can get when you buy a physical Pet Sim X toy, you then redeem the code that you received with the toy and you will be able to open your Season 1 DLC Gift. It's only obtainable from the Season 1 Deluxe Tech 8" Plush which was only available at Target, in the USA and that was exclusive. The chance of obtaining it from the DLC is currently unknown. It was released as a part of the Kawaii World Update in March 2023.
The Huge Gleebo the Alien value above is in gems and it's accurate & updated and calculated using verified trades from experienced Pet Sim X traders, pet demand, past sales data, RAP price, and other metrics. 
It currently has 1 re-model.
The current demand for it is low.