Huge Meebo in a Spaceship has a current value of 200,000,000,000 gems as a starting price for the Normal version and goes up to 545,000,000,000 for the Golden version.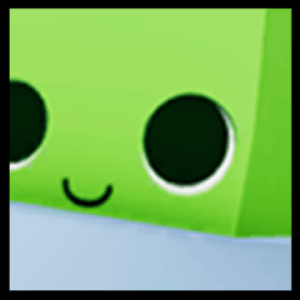 HUGE MEEBO IN A SPACESHIP VALUE
Huge Meebo in a Spaceship is a Pet Simulator X Exclusive pet that you could obtain as a reward from the new Daycare system that was added to the game. Daycare is a new area/system that can be used while you are offline & online, Pet Sim X players can enroll 10-20 pets and leave them there for 6 hours or x3 times faster if you are online & in the game, once the time is finally up, you then get to win some awesome loot and rewards, and you might be lucky enough to win the Huge Meebo in a Spaceship! The chance of winning this pet as a reward is currently unknown. It was released as a part of the Daycare update in February 2023.
The Huge Meebo in a Spaceship value above is in gems and it's accurate & updated and calculated using verified trades from experienced Pet Sim X traders, pet demand, past sales data, RAP price, and other metrics.
It has over 3 re-skins.
The current demand for it is very high.
You have to be lucky enough to be able to obtain this pet as reward from the Daycare.
It's easier to obtain through trading.