Huge Safari Dog has a current value of 125,000,000,000 gems as a starting price for the Normal version and goes up to 220,000,000,000 for the Golden version.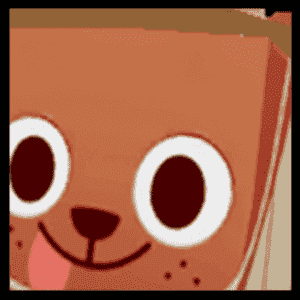 Normal: 125,000,000,000 (125B)
Gold: 220,000,000,000 (220B)
Huge Safari Dog is a Pet Simulator X Event pet. To obtain this pet you had to do some searching around the whole map, it was a limited time event where you had to find where the secret Scavenger Hunt Egg was hidden at, then you could hatch it. Players were able to start searching for the hidden egg 30 minutes after the weekly event/update was live and released in Pet Simulator X. One of the Secret Eggs were located in the Pixel World, you could find it hidden next to a a tree that is located on the left side in Pixel Alps. This is a new rarity called "Event". It was released as a part of the Cinco de Mayo Event in April 2023. The Huge Safari Dog is one of the most popular pets that were released in 2023, if not the most popular. The Scavenger Hunt Egg made the Huge Safari Dog very popular and you can find players that are willing to trade it, either for gems or for other pets, but it's rare so be ready to pay a lot for it, this is very similar to the Huge Safari Cat, if not a replacement, but note this is much harder to hatch than the Safari Dog.
The Huge Safari Dog value above is in gems and it's accurate & updated and calculated using verified trades from experienced Pet Sim X traders, pet demand, past sales data, in-game trading stats, and other metrics.
It has over 3 re-models
The current demand for it is high.
It's hard to get one, through trading and hatching.
It also has a non-Huge version that could be hatched from the same egg, and it's much easier.