Gingerbread Corgi has a current value of 46,000 gems as a starting price and goes up to 1,280,000 gems for the Dark Matter version.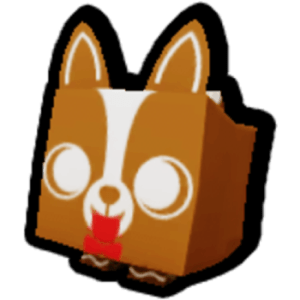 Gingerbread Corgi is a Pet Simulator X Basic pet that you can hatch from the Gingerbread Egg. It was released as a part of the Christmas update in 2021. The chance of hatching it is estimated to be around 38% without boosts.
It currently has 1 re-skin.
The current demand for it is very low.
It used to be very popular during Christmas.