Christmas Stocking has a current value of 6,000,000,000 gems as a starting price for the Normal version.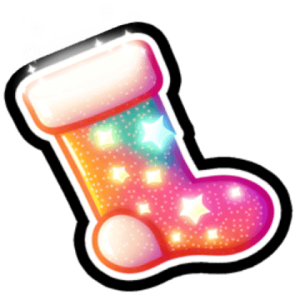 Christmas Stocking is a Pet Simulator X Exclusive item/egg. In order to obtain the stocking you should have redeemed at least 1 merch DLC code that you can get when you purchase a plushie from the Big Games shop during the month of December until January 7th 2023. You can trade it with other Pet Simulator X players. It was released as a part of the Shiny update in December 2022.
It contains 4 pets (2 huges).
The current demand for it is very high.
It's tradeable, which means you can trade it just like you do with pets.