Comet Agony has a current value of 850,000,000 gems as a starting price for the Normal version.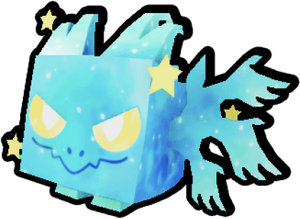 Comet Agony is a Pet Simulator X EVENT pet that you could hatch from the Comet Egg. The comets were added as a mini-event during the update and were randomly spawning around the whole Pet Simulator X map, raining down from the sky. There are two types of comets, Massive and Mini, the Massive ones contain the Comet egg that needs a group of players to be able to open them, and the mini ones contain awesome rewards. It was released as a part of the Comet Update in March 2023.
The Comet Agony value above is in gems and it's accurate & updated and calculated using verified trades from experienced Pet Sim X traders, pet demand, past sales data, in-game trading stats, and other metrics.
It has over 2 re-models
The current demand for it is high.
It also has a Huge version.